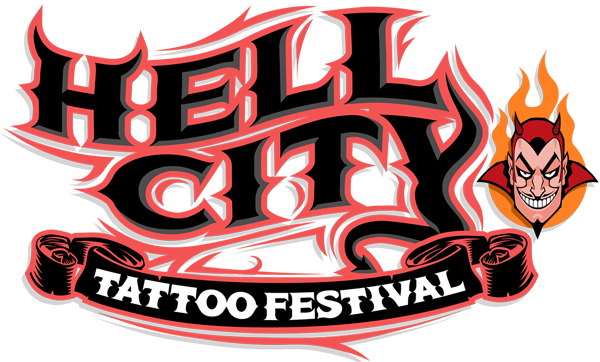 The Hell City Tattoo Festival is coming!
Did you know that Hell City is coming? The Hell City Tattoo Festival takes place at the Hyatt Regency in downtown Columbus, Ohio. That's right, The Resurrection is happening. One of the country's most anticipated tattoo and art events returns this year, and continues to get bigger and better every year. This tattoo spectacle takes place twice, also happening in Phoenix, Arizona.
As seen on the History Channel and The Learning Channel, The Hell City Tattoo Festival is a celebration of body art and the education of tattooing as well as other forms of body modification. Nowhere else can you find such a collection of skilled tattoo artists in one area. The Hell City Tattoo Festival is a tattoo convention put on by tattoo artists, keeping artists and enthusiasts in mind, featuring world class artists and collectors from around the world! Hell City not only brings you some of the world's best tattoo masters, it also showcases many of today's young, up and coming tattoo artists! Hell City is a one of a kind because we include many other activities that you won't see at any other tattoo convention.
This is a world class convention, smooth running, & packed with hundreds of brilliant artists from the world over. Hell City has come to be one of the industries favorite events. Everyone appreciates the festival because the atmosphere is warm, jovial and welcoming to the guests who come for a peek into another world. We encourage you to explore the Hell City website, poke around, browse the photo galleries of the past HC's, and share them with friends. Aside from TV specials and any vibe you think you get when you drive by your local tattoo studio, no where else will you learn more about the art of tattooing! Every year thousands of people come for the weekend to be tattooed and educated by the worlds best artists and hang out with others in the tattoo community. If you see any of the attending artists you would like to get tattooed by, it's a good idea to book with your artist early, you can do that by clicking the attending artists studio link.
Don't miss it. Pre-sale tickets and more can be found at www.hellcity.com
---